Hey friends keep posting facebook and instagram pictures of how much fun your having...doesn't make me jealous at all. What, next I'll see a picture of you in your stars and stripe bikini. Don't deny it, you have one.
But seriously, Happy 4th! Wish I was in the States celebrating with a cold beer, lighting smoke bombs and fountains. Yes, I'm terrified of fireworks so I stick to the kid stuff. It may be because my brother would put 100+ black cats in a coffee can behind me when I wasn't looking. It's no wonder why I ended up in tears every 4th of July.
Here is a little red, white and blue inspiration.
Key is to wear it all at once!
Go 'Merica!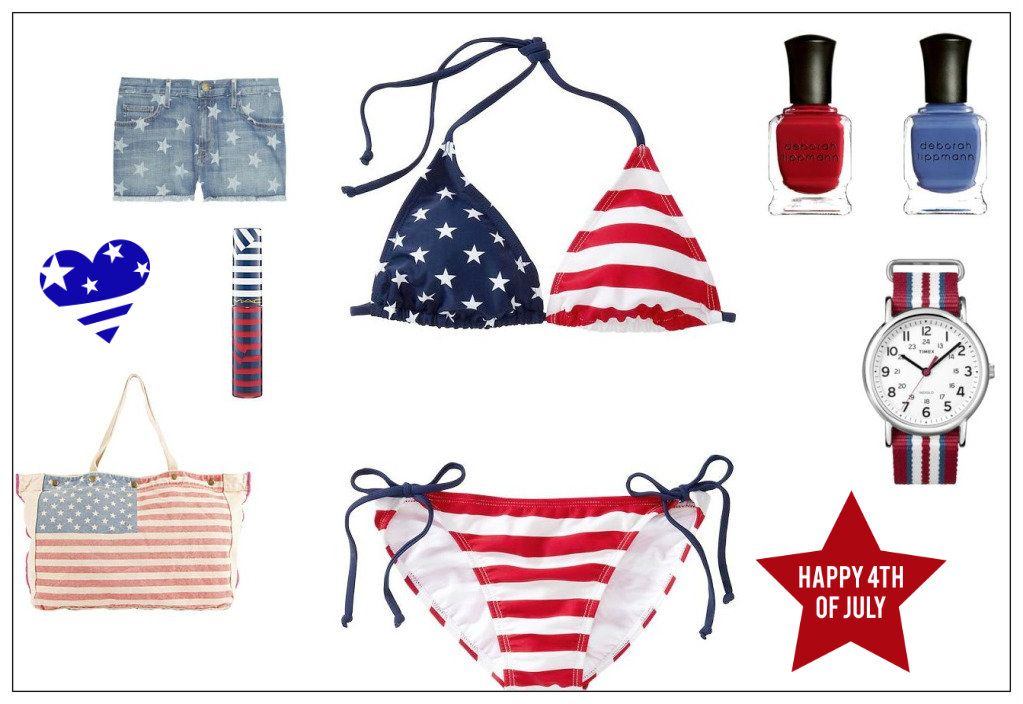 Don't worry I didn't forget the bikini!
Happy 4th of July!